Do you want to scale up your side income and looking for well-paying part time night job ideas?
I work at night myself and it's definitely not the easiest thing to do but we all know:
More Hustles = More Income. Right?
So if you are ready to burn the oil for more income streams, I promise this post will help you.
In this post, you will see about 30 well-paying night jobs you can easily fit into your part time schedule.
For more high paying work from home job ideas, please check my posts on:
So here we go…
1. Virtual Assistant Job
Your job as a virtual assistant is to record reports, schedule meetings, or post updates to social media – the kind of stuff you would likely do on your bed with a cup of coffee.
If you are a beginner, you may start with about $21,120 (payscale). But with some more experience, your salary can go up to $59,825/yr.
You can also check out my detailed post on virtual assistant jobs here.
2. Print on demand
A print-on-demand job is one of the most paid online jobs you can run as a part time night job. 
If you are cool with design, then you can make a full-time income with POD. You probably note that I didn't use the word great. It's because you don't have to be a Davinci.
In fact, most people who make a full-time income with POD are not.
So how does it works?
You upload your design to Teespring or Redbubbles.
They display it on their products.
You continue to earn almost half of the sales price in commission each time a product is sold.
To get started, I recommend watching a couple of youtube videos on POD. You can also follow Greg Gottfried's videos on youtube.
3. Start a money-making blog
If you love sharing your ideas, then blogging is one of the best ways for you to earn passive income.
For example, I make money every minute with this blog. But I'm not on my desk all day staring at my PC like a Bush baby.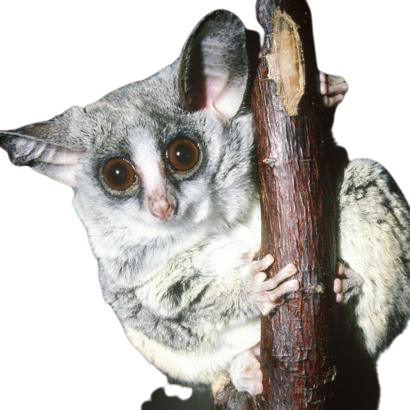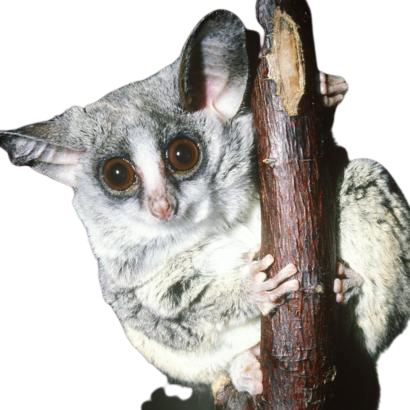 But how much can you earn?
How much you will earn is unlimited. The more visitors you get, the more your income grows.
If you need help, you can check out my detailed post on How to start a blog.
5. Freelance writing jobs
If you don't want to own a blog for yourself, but you still love to share your thoughts, then a freelance writing job may be your thing.
Some freelance writers earn up to $250 per article while others would earn just about $50 for the same article.
I know a couple of top earning writers, and here is what they do differently:
They don't short-change their skills by scrambling for $5 gigs.
They prospect for companies on Linkedin, get contacts' emails and pitch them directly.
But that doesn't mean you can't also bid for jobs on Freelance sites, especially if you are just starting out since they can help to build your portfolio.
If you are considering freelance writing, these 5 freelance sites can help you quickly land your first writing gigs.
6. Search engine evaluator job
Your job as a search engine evaluator is to help businesses study how people search for products on Google or Bings. With this job, you can earn up to 15 per hour every night.
Some of the top companies hiring search engine evaluators are Appen, Lionbridge, and Apex.
7. Voice over job
Did you know you can rake in $22 to $100 per hour as a voice-over artist?
Let's see some proof: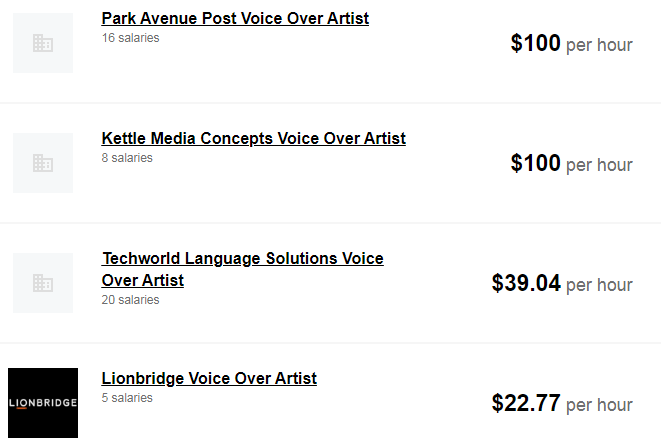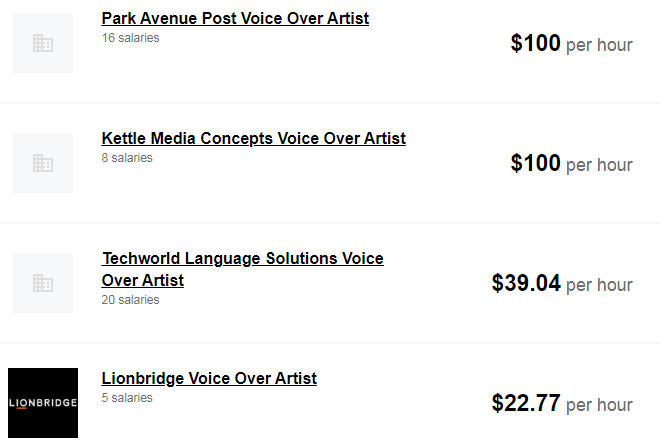 And fortunately, you don't need a deep roaring voice of a Disneys' Simba. You only need your unique voice.
To apply for a voice-over artist job, check out voices123, voices, Lionbridge, Bunny studio.
8. House sitting job
Some home-owners won't be around for weeks and need someone to watch over their homes and pets.
If you love the fun of touring different environments, a house sitting job may be a good idea.
Your role as a home sitter is to watch over the home and make sure the pets are safe. But keep in mind that house sitting is a bit riskier than most night time jobs.
Most house sitting job sites would tell you they verify home-owners but do keep in mind that you will be dealing with someone you bare knew from Old Adam.
I would also suggest you check out my detailed post on 13 best sites to find house sitting jobs.
9. Take up a graphic design job
If you know how to make logos or any form of graphics, then graphic design may be the best night job for you.
How much can you make as a graphic designer?
An average graphic designer earns up to $50,000/yr. That being said, with more experience on the job, you should close $66,000/yr or more.
To work as a graphic designer, you need to be comfortable with Adobe Photoshop or Gimp. Fortunately, you can do that with a couple months training on Udemy even if you are a total newbie.
10. Design websites
Web design is one of the best paying jobs. Since web design jobs are mostly remote, they can easily fit into your schedule as a night job.
So how much can you earn?
As a beginner, you can expect between $3,500 to $5,000 on average. But with more experience on the job, your salary can go up to $8,000 a month. 
To get started, you need some knowledge of HTML, CSS, and Javascript.
Having said that, you can pick up HTML, CSS, and Javascript in a couple of months with a web design course on Linkedin learning or Udemy.
11. Customer service representative job
If you are always on the phone more than an average Joe already, working as a customer assistant rep may be a good idea.
Your role will be to help companies resolve customers' questions through phone calls or webchat.
How much do CSR earn?
25% of customer service reps $42,900/yr on average while some top earners earn even more.
To work as a customer service rep, you will need some patience and, of course, you are going to be a bit more chatty.
If that looks like your thing, then here are 5 sites to find high paying customer sales rep jobs Simplyhired, Indeed, Flexjobs, Upwork, and Freelancers.
12. Rent out your car
Do you have a spare car? Then why keep it in the garage when you can make a continuous passive income by listing it on car hiring sites.
Most of these companies also have insurance coverage, so you can be sure your car is safe.
Three of the best companies that will pay you to rent your car are: GetAround, HyreCar, Turo, 
13. Flip items on Craigslist
You are most likely aware of Craigslist. But did you know you can make a full-time income by simply flipping used and refurbished items on this site? 
The good part is that even If you have your day job already, you can easily fit it into your schedule as a part-time night job or weekend job and still earn a real decent income.
How does item flipping work? 
Well, you only need buy items cheaply on Craigslist, refurbish, and flip them for a multiple of the original prices.
Probably seem so simple! But I know a couple who actually make up to $7,000/m on Craigslist just doing that.
14. Night Babysitting job
Do you think babysitting only works in the day? Then I would love to shock you like an eel. Night babysitters even make more money.
As a night babysitters, you will be required to take care of kids whose parents also do night jobs. So your job would be to prepare dinners, help with homework, and other night routines for kids.
How much can you make as a night babysitter?
With a babysitting job, you can expect to earn up to $41,000 per year.
If this job looks like your thing, then check out Kidsit, Care, or Sittercity.
To get started, let your neighbors and colleagues know about it, and you will likely get clients through them.
15. List your room on Airbnb
Do you have a spare room in your home? Then you can turn it into a continuous passive income stream by listing it on Airbnb for short-stay visitors.
How much does Airbnb pay?
Some home owners earn up to $1000 in extra income on AirBnb. But if you live in a busy city, you will definitely earn more.
I know it's not much, but remember, it's just a easy passive income to add to your purse.
16. Online tutor jobs
If you love tutoring, then an online tutoring job may be the perfect night job for you. And all you need to get stated is your laptop, earphones, and a microphone.
Some of the top sites that will pay you to teach online are Linkedin learning, Course Hero, MagicEars.
17. Search engine optimization
There are over 1.74 billion websites online right now, based on January 2020 stats. And compared to 1997 when Uncle Lee first gave us the www?
There was just one site then: example.com
But the point here is, it's becoming way harder to appear on Google search. And many companies now spend billions of dollars on SEOs to make Google work for them.
And that is where you can come…
How much can you earn as an SEO?
According to indeed, an average SEO makes about $53,240/yr in average salary.
And better still, with more experience on the job, your salary will also see a significant growth with some top earners earning $100,000./yr
To get started, I recommend you can take Hubspot Academy or Google's LearnDigital and get your certification.
18. Web researcher
Do you have a knack for research? Then you can make money as a web researcher by helping businesses search for information online. 
As you may expect, your most important requirement is a laptop with a working internet.
How much can you earn as a web researcher?
The average salary for a web researcher is $54,000/yr. To get started, register on these sites:
19. UX testing job
With a UX testing job, you get paid to test layouts and designs of apps or sites in development.
How much do UX testing jobs pay?
Most UX testing jobs pay between $10/hr – $90/hr depending on each test. But the good thing is, it's a relatively easy job.
For this job, you need a PC, a microphone and an earpiece. Here are some of the best UX testing job companies to check out:
Validately, Userlytics, Usertesting, UTest, Userfeel.
20. Book Keeping Job
A Bookkeeping job is another well-paying part time night job you want to consider. Your role as a bookkeeper would be to help businesses keep records of sales, expenses, or invoices.
How much do bookkeepers earn?
Most bookkeepers earn up to $43,805/yr in average salary. But with more experience, your pay can go up to $53,933/yr.
To start a remote bookkeeping job may not be too difficult. You, however, need to follow some steps.
Here are some tips to get you started:
Learn the details: You can get started with free bookkeeping videos on youtube.
Be a brand: Open a Linkedin business account for your business.
Find clients & start Pitching: Find companies on Linkedin and pitch them directly through cold emailing.
Sign up: Sign up on sites that hire online bookkeepers to get more clients.
Here are the 7 places to find Bookkeeping jobs:
21. Pet sitting job
If you love pets, a pet sitting job could be a good night job for easy money. Some pet owners are shift workers who need someone to keep watch over their pets during night shifts.
How much can you make with a pet sitting job?
Pet sitters earn about $13/hr on average. But the good thing about this job is that it doesn't really cost you much.
Now, the good thing is, most pet owners only want to be sure their pets are at least in someone's trust while they are away on shifts. So that leaves you with less stress.
If pet sitting looks like your thing, check out these three best pet sitting companies to get started DogVacay, PetSitters, and Care.
22. Sell your skills in form of E-books
Do you know your skills yet? If you do, then it's time to put your knowledge into E-book and turn it to a passive income stream that makes money – even when you roll under your duvet.
But I don't have any skills?
Well, you are probably the only one around, and you need to follow Elon next time he goes to Mars. Okay, don't take the joke too seriously.
But you really do have some things you know. Now let's see:
You play the guitar: You may not be Yuja Wang, but at least, you know better than the guys next door.
You know how to speak French.
OR You just know how to put a troublesome puppy to sleep.
But one question: How do you sell your E-book?
Simple! E-book publishing platforms.
These sites receive millions of visitors every month. So if your work is great, trust me, you would probably get sales faster than you will pinch yourself.
Amazon Kindle, KoboWriting, Lulu, Nuke Press, Blurb.
23. Food delivery job
I probably won't suggest a food delivery job beyond 8 pm. That's just for security reasons. But you can, at least, work in the evening till 7 pm earn pretty well.
There is a simple reason for that:
Most delivery drivers retire home in the evening, so customers often offer better tips for the few ones.
How much do food delivery drivers make?
According to Indeed, an average food delivery driver earns about $20 per hour.
If you are planning to give this a shot as a part time night job, here are some of the best companies to check out Postmates, Doordash, Grubhub, Ubereats.
24. Shop for People
Like a food delivery job, you will get more tips from customers and earn more if you work in the evening.
I think 7 pm is great, but you need to rethink going beyond 8 pm for any form of delivery job.
How much can you earn?
With this job, you can make up to $13/hr in average hourly salary. But your hourly pay can go up to $20 depending on customer orders and tips.
Some of the best companies that will pay you to shop for people are Instacart, Shipt, and PostMates.
25. Put your skills to use on Fiverr
Fiverr is the largest freelancing job site with millions of users. And with this it, you can easily turn your skills to a side income by working a part time night job.
How does it work?
You sign up on the site, set up your profile, and list your skills.
After that, you start showing up to hundreds of thousands of employers who need your skills.
If you have any of these skills, you can make a good income just on Fiverr:
Freelance writing
Graphic designs for logo, cards, flyers.
Web design
Web development
To start working on Fiver is easy, but of course, you will need to sign up and set up your profile.
Sign up for Fiver here.
26. Sell Handmade crafts
If you are good with handcrafts and DIY, trust me, you need to jump on Etsy fast.
See this:
Your handcraft skills + Millions of Etsy traffic = Unlimited income. No BS.
I read a post some time ago about how Ally Shaffer made up to $70,000 a month from her Etsy shop.
And what does she do?
She creates some cool handcrafts and uploads them to her Etsy store.
Etsy floods her store with buyers, and they share the profit.
Now, don't go ahead and start just yet. I suggest watch this video first.
27. Sell Photos Online
Did you know bloggers pay hundreds of dollars every single month for stock photos?
If you are a Shutterbug, this could be a serious passive income stream for you – at night or in the day.
How does it work?
Sign up on at least 5 picture-sharing sites (See the list below).
Browse through the galleries to have a feel of the types of pictures they have.
Snap your pictures and upload them.
And that is it. You will get paid every single time someone downloads any of your photos. Here are 5 of the best photo sharing sites to upload your photos to and get paid:
No, these sites receive millions of monthly visitors, so you can imagine how much exposure your photos will be getting.
28. Sell your scraps
Now, this is not about selling those groceries that you've kept in the fridge since the last century.
So what it is?
You probably have a couple of old electronics, DVDs, furniture, or scrap metals.
There is no reason to hoard them when you can turn them to a new income. All you need is your PC and 1 hour of our night on Craigslist.
Just check out my post on how to turn them to cash:
29. Sell your products on Amazon 
Still looking for more part time night job ideas? You need to try Amazon.
I know you don't want to be told, but let me just remind you:
Amazon gets over 206 million visitors a month. So, if you sell anything, maybe clothes, bags, or baby products, I want you to do something:
'Take a minute and imagine what that can mean for your business'
If your answer is positive, then we are on the same page. And it's time to put up your store on Amazon.
And the best part is that you don't even need to worry about shipping. Amazon will take care of that. Just grab your popcorn and watch your sales roll in – or go to bed and catch your sleep.
30. Finally – Get your free money first
You are probably losing some free money right now, and you need to get them back.
What do I mean?
Suppose you spend $500 on grocery shopping a month, and you get a 5% refund. You just made $25. And in one year? $525.
If you are like me, then that's not too bad as extra cash!
So how do you do that?
Swagbucks and Rakuten are two apps that can get you cashbacks at over 2000 online stores – including Amazon, eBay, and Walmart. Some stores will even give you up to 40% refund with these apps.
To get started, you can sign up below:
My final thoughts on working a part time night jobs
I agree it's not easy to work a part time night job. I work mostly at night, myself and I know some times your coffee even won't help.
But it is well worth it. For example, if you put in just 2 hours a night, you can scale your side income to extra $2000, $3000 or $5,000, put the money into your retirement for a easy future.
If you have tried any of these jobs, I would also like to know your thoughts.