If you're a blogger, then you know already know that to make money from your blog, you need the traffic. Here's the golden rule of blogging:
Targeted Traffic = Bucks
If you don't have people coming over to your blog, then you can't possibly make money blogging.
How I drove 9629 Visitors To A New Blog In 60 Days
See the Screenshot of my Google Analytics: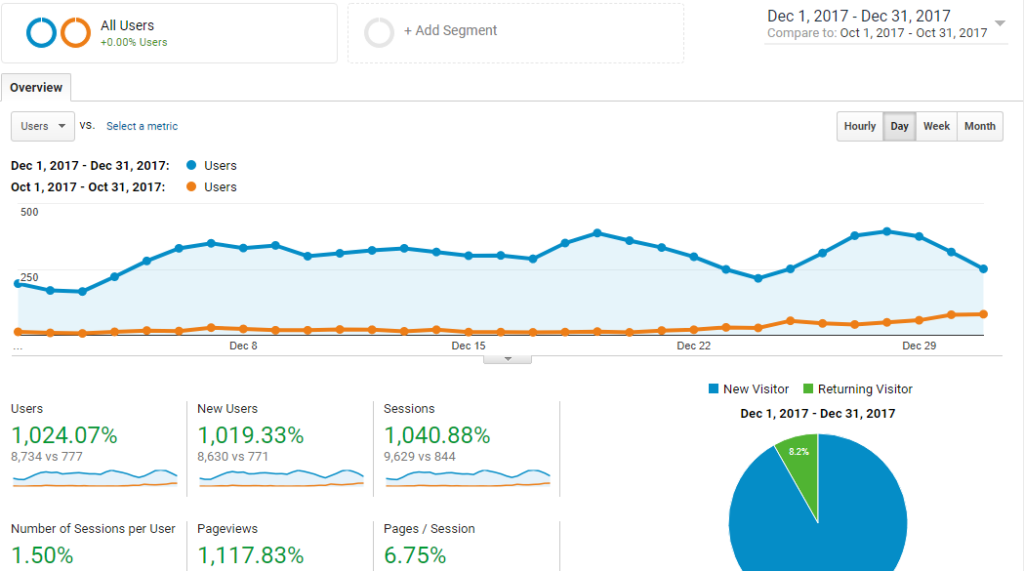 How did I do it?
A Brutal Selfish Competitor Knockout Using Google SEO
I detailed the complete case study for you in this Ebook:
What you will learn from this case study:
Why some sites rank high on Google and Others don't.
The Single Mistake That Will Foil Your Chance on Google (You're probably making this already).
What Kinds of Blog Posts Can Really Get You Google Traffic.
The Single Knockout Strategy I Used To Hijack Other Blog Traffic.