You have probably seen many of such T.V commercials, offering you some expensive furniture items for a piece of candy.
Now, those guys look like some really nice guys. What more? They've just come with really lovely offers
What else does someone need to smooth-talk a prospect to a purchase? And they do it obviously well.
According to Marketwatch, almost 50% of Americans owned up to $25,000 in debt. That is not all, 10% of the surveyed subjects owned more than $100,000.
Will you also add to the figure?
I won't be biased, so let me point out some benefits of getting a new set of furniture – weather through loans or not:
A new set of furniture would obviously make your living room comfy.
Then there is this fresh scent that comes with a new set of furniture and you 'll surely enjoy that for a couple of days.
Your neighbor next door will obviously send you a couple of congratulatory messages on your new acquisition.
Cool… but sure you don't want to get a your furniture on loan for some new scents in your living room.
Okay, I don't want you to just take my words for it, here are a couple of reasons:
1. That nice guy is more interested in your pocket.
If you get anything on loan, then get ready to pay the multiples over the course of the loan period.
Now, he doesn't care if you decide to sell your pair of trousers and a few of your coffee cups to offset the loan.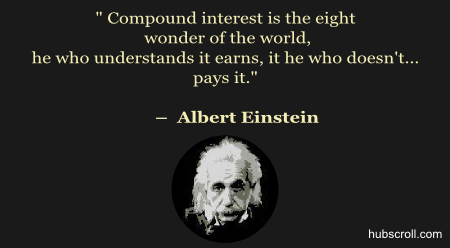 And it's pretty serious..
40% of Americans spend up to half of their salaries to pay off interests.
Now, here is the question:
Does this sound like a wise decision for your finances? Here are a few tips to help you decide:
Now, if any of the above questions seems like a billion dollar question to you from a pretty hostess in a million dollar hotel', it's probably not a wise decision after all.
2. If you don't have the means, you are probably not ready for it.
If you don't have the means for it, then, don't even think of getting into debt for it, unless it can get you out of debt. But your new furniture won't.
Why?
In most cases, furniture doesn't pass for an asset. Furniture depreciates with time.
3. You probaly don't even need it
You've probably gotten caught up in societal and peer pressure before, right? No, am not just talking about wanting to join a new Kung fu lesson just because your friend recently did.
I mean something like working up yourself on a new pair of Vicuna socks – because it looks great on Kate!
You are not alone…
According to Wall Street Journal, Americans spend $1.2 trillion dollars annually on stuffs they didn't need
Now, here is the point:
Do you really need this new piece of furniture in your living room? Here are a few questions to help you decide:
Do I honestly need this new piece of furniture?
What are my intents for wanting to purchase new piece?
Can I comfortably live without it?
What implication will this new piece of furniture have on my general welfare.
What could be the impact [ both direct and indirect ] on my financial obligations to my loved ones.
An honest "NO" response to any of those questions is a red flag I won't love to ignore.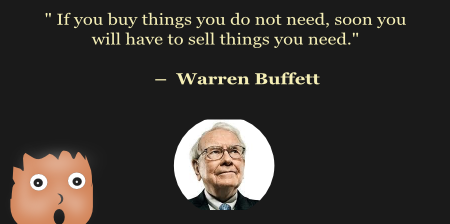 4. Consumer finance loans sucks
I love some chocolate and cookies, but I have no pinch of love for consumer finance loans.
Okay, I know it's a strange comparison, but that is just the same way those offers are portrayed:
"Some free money cookies plus a cup of coffee you easily pick up when you walking up a furniture store."
But, it soon sends you into consumer finance loans.
What is a consumer finance loan?
Is a form of subprime loan – A type of loan given to consumers with tarnished or untrusted credit history.
Comes with freaking high interest rates.
Not just that, it recommends a low level of trust which may likely thwart your future loan acquisition.
So, would you take a loan for a pair of furniture – even if it would block your chance from obtaining one for a more pressing issue?
5. I hate furniture
No Tom, its'a just a joke! I have nothing against 'furniture' – So, apology to all my "Sofa lovers" colleagues .
But, don't forget:
"Every financial decision should be placed on a scale. Measure the pros and cons. If the cons overwhelm the pros. It's probably worth your time to rethink your decision"
And a new furniture acquisition on loan is one…
Over to you …
Do you think it's a good financial decision to obtain a furniture on loan?
Have you ever obtained a new furniture on loan before?
If yes, how was the experience and how were you able to offset your loan? Please drop a comment.